Radios for Restaurants | Clubs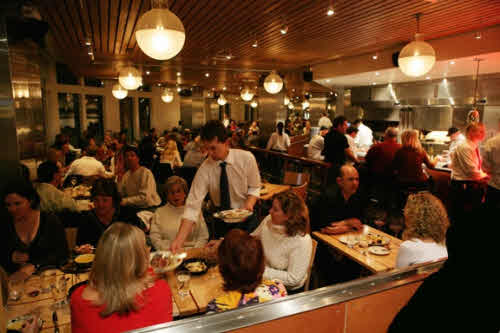 2way Radios for Restaurants & Clubs
The fast pace of service, high volume turn-over, and security are just some of the challenges you face when running a restaurant or club. When things are moving fast, with lot's of customers and personnel to manage, communication is one of the most important factors to help you be successful. Two-way radios can be the key to happy customers, productive employees, and smoother operations.
Restaurants and clubs need radios that are:
• Easy to use
• Durable
• Can be clearly heard in noisy areas
• Affordable
Your work is mostly indoors so we recommend UHF radios for better signal reception.
Select UHF models:
# Channels
Watts
# Prog
Keys
Display
Key Features
ICOM IC-F4001
16
4
2
• Extra Loud Audio • Surveillance Mode
Kenwood XLS TK3230
6
1.5
Yes
• Ready to Use (no setup) • Menu Driven

NEW

Kenwood PKT-23
4
1.5
4
• Ready to Use (no setup) • Credit Card Size
Need an FCC License?
Do you need an FCC license but don't want to deal with all of that confusing FCC paperwork? If you are purchasing radios from us and need a license we will help you through the FCC licensing process at no extra charge. All you pay are the actual licensing costs. After ordering your radios just give us a call and we will take care of the rest. All it takes is a short phone call and your signature on the paperwork.